Faculty Directory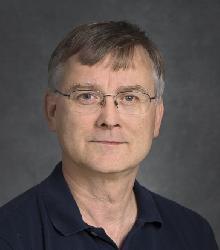 Title
Division Physical & Biological Sciences Division
Department
Phone

831-459-5324

 (office)

,

925-395-7846

 (cell)

Email
Website
Office Location

Remote work location, 256 ISB

Physics, rm 256

Office Hours TBA
Mail Stop Physics Department
Mailing Address

1156 High Street
Santa Cruz CA 95064

Courses 291B
Advisees, Grad Students, Researchers David William Raftrey
Summary of Expertise
My scientific expertise is in characterizing magnetic materials with polarized x-rays. I am primarily using x-ray spectromicroscopies, which allow me in a unique way to image with almost nanometer spatial and better than 100 ps temporal resolution spin textures and their fast dynamics with elemental and magnetic sensitivity. I am also strongly engaged in developing novel x-ray instrumentation such as magnetic x-ray tomography.
Research Interests
• magnetism on the nano- and mesoscale
• magnetic x-ray microscopy and spectroscopy
• (ultra-)fast spin dynamics
• soft x-ray tomography of condensed matter
• x-ray optics
Biography, Education and Training
I studied physics at the TU Munich/Germany and received my Dr.rer.nat (PhD) for my thesis "X-ray magnetic circular dichroism at the L2,3 edges of 4f-elements" in 1993. In 2000 I received my habilitiation (venia legendi) from the U Wuerzburg in Germany based on my pioneering work on magnetic soft X-ray microscopy. From 2001-2004 I was group leader at the Max-Planck-Institute for Metals Research in Stuttgart/Germany and lecturer for experimental physics at the U Stuttgart/Germany. In 2004 I joined the Materials Sciences Division at Lawrence Berkeley Laboratory as Staff Scientist and Principal Investigator. I was promoted to Senior Scientist in 2016. In 2014 I was appointed as Adjunct Professor in Physics at UC Santa Cruz. Since 2015 I have been serving the Materials Sciences Division at Berkeley Lab as Deputy Division Director, being Interim Division Director from 2016-2017, and since 2023.
Honors, Awards and Grants
2014 APS Fellow
2014 IEEE Fellow
2013 Zhongshan Distinguished Lecturer, Nanjing, China
2011 IEEE Magnetics Society Distinguished Lecturer
2010 Klaus-Halbach-Award, ALS Berkeley CA